#10. Poetry in Digital Spaces
A chat with Rohini Kejriwal on curating The Alipore Post and owning her own writing.
Bear with me for this one, because my thoughts are hardly coherent. About a year ago, with cocoa-butter lotion smelling fingers I gingerly typed "writer" in my Instagram bio. Why? Because everyone there must know I write; because somehow I wanted that side of me represented on it.
Except that Instagram is designed for 1080x1080px images to grab your attention. To keep you hooked and give you fish like attention span. Tristan Harris, a former Google employee who quit and began batting for Silicon Valley to design more ethically, compares social media to slot machines in Vegas. Quick, urgent, reward mentality.
I don't know about anyone else but as a writer (and more so as a reader), that's not the space you want to be in. I've tried to think (a lot) about how to be a writer on Instagram, or if that's a thing that even interests me. I don't have the answers as yet. But I have always found brief moments of semblance and peace in discovering online spaces where words are still big, where there is poetry and beauty. 
One of them is The Alipore Post. I was lucky enough to be able to get on a phone call and chat with Rohini Kejriwal, who curates and runs it. She spoke to me about digital spaces, the snob around insta poets, and "facing everything she's written" through the years. The conversation helped me greatly, I hope you take something out of it too.
Over to Rohini.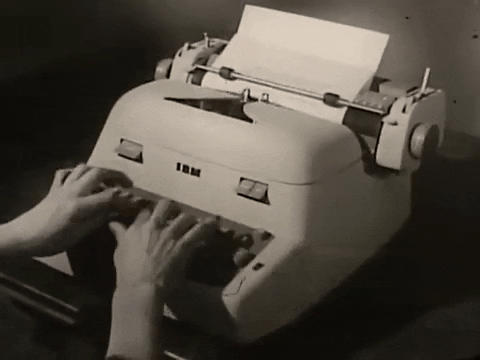 ---
ME: So did The Alipore Post start off as a blog? 
ROHINI: It started on Gmail actually, in 2015. The idea was to send out one poem, or one artwork which at the time wasn't even linked. It would go as an attachment. I switched to TinyLetter; which was an easy newsletter service to use, once I hit 500 subscribers since Gmail has an email limit. From whatever I had seen of Mailchimp, it didn't interest me. Facebook was the big thing back then so I started a page as an extension of the newsletter. It carried everything that the newsletter had. At some point, I started thinking about the aesthetic and pairing the image and text in a more relevant, more complementary way.  
It was always all about keeping the poetry readers going. Keeping the curiosity, the sense of awe and beauty alive in whoever is reading it. I've also now switched from any illustrator whose work I enjoy to more images sourced from the public domain. It's a lot safer.
Safer?
In the sense, just relating to copyright issues. I will ALWAYS mention the artist's name, and credit them. But I keep worrying that if an artist sees me pairing a poem and they're not happy with it, it might have repercussions (although everybody is doing it). Or if I ask for approval and don't hear back, there might be a time lag. I know everyone does it on Instagram, and as long as one gives credit, it seems to be fine. But these are just thoughts I have. 
So, I discovered your page on Instagram. To me it seemed like a very curatorial page, but do you see yourself as a curator? Or how would you define it?
I do… but I don't understand the entire art world or how that works as a curatorial practice. For me, this is something instinctive. It's more of an editor's eye. I don't mind if someone doesn't relate to why I used a particular image for capturing a poem's essence. It makes sense to me.
Right. You said it started on Gmail and then grew from there. For me, it's been the opposite. I was on Instagram and trying to find words. At some point, Instagram just didn't have what I was looking for anymore so I started looking elsewhere. But, you did a poetry month recently that was just on Instagram. Tell me about that, how did it come about?
It was inspired by the National Poetry Writing Month in April. They put out an official list of prompts which for years I have followed. For me, Instagram isn't really a place for discovering too much. It's more like — okay, I've read an interview about a photographer or artist on one of the journals I subscribe to on Feedly, and then see if they're on Instagram. 
The Alipore Post Poetry Month was a space for the online community to write with me if they want to. It was really fun. We had just gotten into the lockdown. Personally, I was in a weirdly creatively charged mode because I had hosted The Alipore Post Online, a  mini-Instagram festival where I called all my friends — musicians, poets, climate change activists, artists from across borders,to do a live Instagram session. This was before we went into official lockdown and Instagram live became a big thing. 
The Alipore Post Poetry Month was my take on #NaPoWriMo. People were anyway going to write, but I feel like the visibility isn't really there because it's a massive online challenge. Plus, I don't have a team to go through everyone's blog entries. So, the hashtag #TheAliporePostPoetryMonth and using Instagram worked. It was like a daily ritual at the end of a night where I'd read the poems, put up the ones I like on the website and share them. The point of it wasn't to get featured; that was just a by-product. I'm doing the same thing next month for Inktober as #TAPTOBER2020, where whoever wants to draw with me can just do that. I really liked the whole experience of doing it because I get to feed off other people's imagination and creativity. There is this cross-inspiration going on throughout, which I'm excited to experience. 
You mentioned your own personal writing, where does that happen? Because like you said visibility is a big thing. How do you find spaces to write?
I don't really showcase my poetry as much. Currently, I want to start and finish a poetry manuscript which I've thought about for years. This time is just giving rise to all these projects which have been dormant. I also quit my job and I'm in a good space mentally. I share my poems once in a while. But right now, I'm just trying to get back into the practice of writing for myself, not an end reader. It isn't necessarily for putting out there. 
Like I don't even spend more than an hour on Instagram a day, which is a conscious choice now. I'm just wasting time otherwise; it's not like I'm getting value out of it. Instead, when I go through my inbox where people have submitted work, or if I'm going through someone'sInstagram profile and seeing their body of work, the evolution, to write questions for an interview— that's when Instagram becomes a tool. It's basically saying:  guys, I've found these amazing poems and maybe this artwork will catch your attention. 
There are also pages that create a template with a text box that has the poems, which might work for them. I've done it sometimes. But for me, it's also okay if you don't want to read the poem right now. If the artwork speaks to you that's cool too. It's a very big responsibility in terms of what you put out, but I don't overthink it.
I see a lot of the canva-text-box writing thing that you're speaking of. There's also this snob around 'insta poetry,' which I personally find weird. I've discovered good and bad poetry on it just like any other space. But is there some merit in the argument that you write a certain way if you're catering to a medium where people have such low attention spans? Do you think you would write differently if you had to write specifically for it?
I don't think I ascribe to Insta Poetry. I don't know if that's a snobbish approach but I'm still someone who has a reverence for books. When I share poems, it's my way of saying that this is a good part of the internet. I've done my research and I'm sharing only the good stuff with you guys, so hopefully, that mediocrity has been eliminated. But I don't think I could write like that.  Even before Rupi Kaur happened, Haiku and different forms of short verse had always been there. That is a form of poetry that is now kind of being readjusted for people to make it sound poetic. I can't follow those kinds of trends. It's not even about selling out, it's like unless a poem is good why will I waste that digital space on it?  
And not everyone might want to read Haikus… I'm sure people want other stuff too...
I mean I think there is scope for all kinds of poetry and words right now. It's not even coming from a literature student (because I wasn't one) but I love language. It's a love for books and I would rather have someone hold my body of work, my collection of poems in their hands. People also see through Instagram; they know it's superficial. It's all projected versions of ourselves. While it's great to democratise art and writing, people will follow you only if your work is good. Regardless of the medium, you'll find the right people that your work speaks to. Instagram just becomes an extension of yourself in another space, other than your real life. It's a digital persona of you. 
People (including me) also tend to review who they follow sometimes, and maybe unfollow stuff that isn't relevant to them anymore. 
And that's good. You keep evolving, what you consume does impact everything and it says a lot about you. That's also why I feel close to this community because I know that these people are actually in it for reading poetry and consuming art. It's a journal to them, not just an Instagram page. Or at least that's my perception of it. 
It's a default extension of the journal www.thealiporepost.com and the newsletter (tinyletter.com/thealiporepost.) Both are very different in their content and aesthetic. I mean I can't be bothered to keep checking insights or running ads.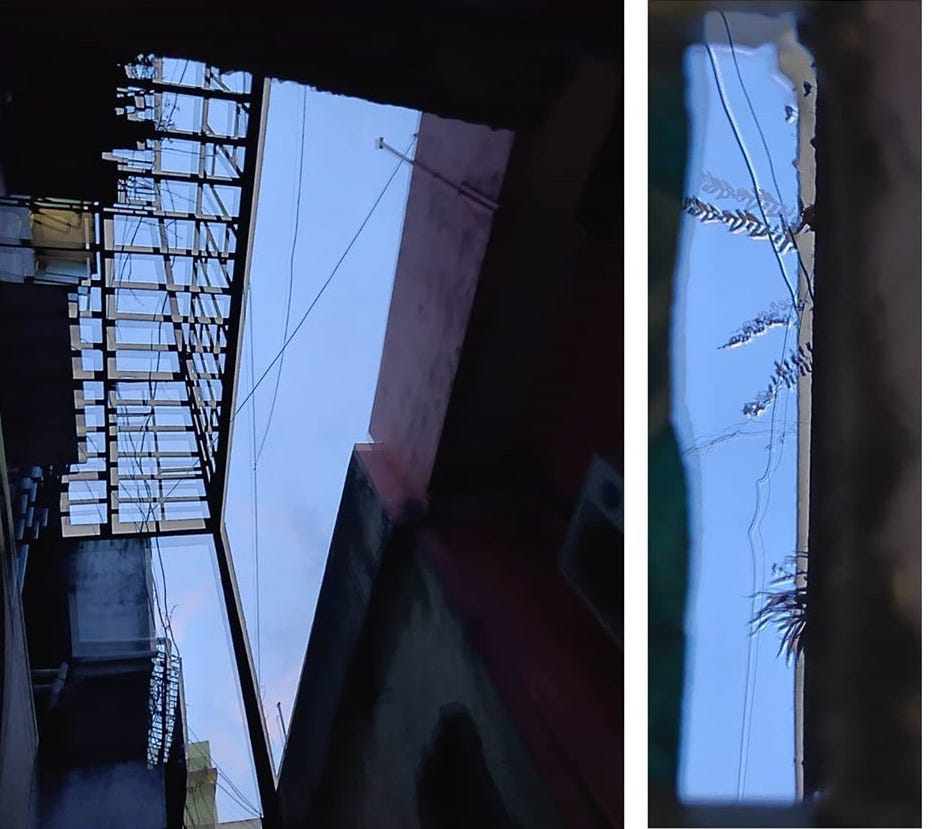 You said you're working on a manuscript, what's that about?
It's poetry. I've tried my hand at prose but I can't. Maybe someday some travel essays will happen. I've been going through lots of my old journals or spaces where I used to write poems. 
Right now, I'm figuring out what poems I want to represent because there are a lot of different styles. I know that I want some of my childish poems written when I was younger there as well. Because I do take ownership of them. A lot of writers have this anxiety about what is the world going to see me as. I don't, I mean obviously, you worry about that but for me, right now the bigger question is what do I want to say. So, I've been reading, categorising, making mental notes, digging through my old work with cringe, and facing the verses I've written in my life. 
Until last year, my life had just been work work work. Finally, I'm seeing myself. Last year this time, I went to Tishani Doshi's house. She wasn't there. We've never met, but she just opened up the space to her beautiful beach house. I spent 10 days there — all I did was write, be on the beach, and draw. I can't do that now, but I'm trying to create that kind of a feeling in my house. Taking it all in and seeing where my words are going to go. And then I'll have to find an editor, someone who can be brutal with me. 
Is it going to be just poetry? Or poetry and art?
I don't know. But I feel like it's not going to be just a poetry book, there's going to be some kind of art, some of my doodles in some form. I'm in no rush though, it's a great start to even have this idea now planted in my head.
You spoke of old journals. Did you write as a child?
Yes, I've always loved writing and reading. I recently found some limericks from when I was eleven years old. My English teacher must have taught me and I was fascinated by the form. But I've had phases — because I was a journalist, I mean I don't know if I can call myself a journalist now. I used to write for Deccan Herald and then I decided to go the freelance route which freed me from a certain kind of writing. Everyone used to always call me the "writer" of the family, but there was always a shyness to share it. I feel like the coming years -  my 30s - are going to be when I actually own my writing and what I have to say.
"A Handy Tip for the Easily Distracted" by Miranda July
And did any major writer crushes happen along the way?
It's been poets mostly. Mary Oliver. Tishani Doshi. Sharon Olds.  I find these women really inspiring. I've been getting more into graphic novels, which is the best intersection of art and writing. There's also Miranda July whose books and films have just allowed me to be weird. She taught me to embrace that side of myself. It's so freeing to read her. Just a feeling I get saying: Do you, be strange, nobody cares.
Thank you for reading.
Six Impossible Things is a fortnightly newsletter about art, books, reading, and feelings. You may sign up if you want it delivered in your inbox.