#11. Britney
Women I love.
Dear Reader,
When I decided to begin this cute little email arrangement, I heavily underestimated days of growing disconnect with anything I was reading/consuming. I'm wondering if the silver lining here is that thanks to this little commitment I have to find worth in bad days/weeks. It's still an unevolved feeling, that I'm grudgingly accommodating. 
As I unbox and post-mortem every inch of my personality, I can spot some constants. Sometimes there are phone calls with friends where I keep accidentally muting myself ("i'm just not a call person yaar, i'm not used to this") or irrational 2 AM voice notes ("you think if i start regularly applying kajal my life would be different?").
The biggest of them all though is my favorite break down queen: Britney Spears. No, I'm serious — I love Britney.
Initially, I didn't reason out and dissect my love for her. I think I made sense of it around the time when saying you love Britney came with a mixed, unsure response. Especially with a few girls I knew — who didn't particularly relate to her. It's understandable (maybe). Britney was a common luring fantasy, boys loved her. And it can get tedious to watch men swoon over the kind of women that our conditioned patriarchy has taught us to alienate ourselves from. 
It's a quick-fix to hate, to dislike. It's easy to assume that everyone looks at their life solely through the glossy dream of a thin body. I never quite got it — sometimes we forget that being a universal sexual fantasy at age 17 must have its own burden.
Think of 2007. She hit headlines for all the supposedly wrong reasons. The image of a 37-year-old Briney walking out of a parlor, her head shaved; attacking a paparazzi car with a green umbrella comes to mind. That was an only part of it —  that same year she went through a divorce, endured rehab, and a hospitalisation. She suffered a terrible breakdown, publicly. She went from pop-princess to damaged goods in a matter of seconds. 
The hair-shaving gets a lot of attention. She was young, thin, and blonde. So of course, how can we expect anyone to focus on anything but the shaved head? Not much was said about how she was suffering from mental health issues for long. She checked herself into rehab in February 2007, shortly after her marriage split up, but didn't last there more than twenty-four hours. She flew back to Los Angeles walked into Esther's Hair Salon and asked the owner to shave off her hair. Her hair extensions were too tight, she said. He begged Britney not to do it, so she grabbed the clippers and did it herself. The image, again, is out for everyone to see.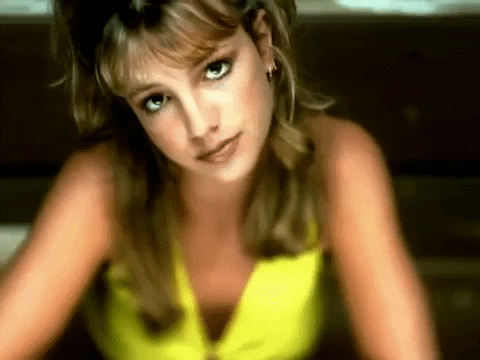 There is something devious behind the joy that people experience in watching women publicly breakdown.
The first single that Britney recorded —  Baby One More Time —  where she danced in a school uniform, was a rage. She was labeled "pop-princess." Everyone was interested in this white, ever-smiling, pretty girl. 
But the truth is darker: you can't be pop-princess if you're addicted, broken, and running away from rehab. Somewhere deep down a lot of eyes hushed behind their small-ness were waiting (desperately) for her to breakdown. Women falling off from the dreaded and forceful pedestals they are put on is the best, the juiciest entertainment for misogynists to crunch their popcorn on. 
—
In this interview with Jonathan Ross, from 2018, when asked what kind of a guy she wants, Britney says she just wants a nice guy. Jonathan, seemingly surprised asks her if that's difficult. Britney laughingly replies that it is too much of a game with guys — the calling and texting back. The audience, that was pretty bonkers through the show was quiet at that —  unsure of how to grapple with the idea that even Britney Spears can't get a text back on time. When asked about performing her sexuality on stage, she says she's actually really boring in life — she likes cooking rice. 
I love listening to her talk. It is irresistibly inspiring to watch her live out her complexities and contradictions without shame. 
It's kind of tough to picture Britney Spears in a kitchen with a glass of water standing next to a rice-cooker debating how much water to pour in. Even if you manage, the image possibly involves her shiny golden highlighted legs and perfectly layered soft blond curls. That was her image-making. They sold her as perfection —  not only could no one achieve it, but even she, herself would painfully succumb to not being able to live up to it. 
Her life falling apart in 2007 wasn't a twist. It was the norm. The real twist (and my favorite part) was that by the end of 2008 she was back at the VMA Awards. She continued to sing, dance, and perform. She stepped on every bitchy rumor with six-inch stilettos, poked every eye that fetishised her and her life. 
No box was big enough to hold her. She lives a messy public life littered with entanglement. She is guilt-free of taking days off to be a terrible person. She's allowed herself, and that's the thought I want to bid farewell with.
Allow yourself. It always helps. And if you're having a bad day, listen to Toxic. Make a comeback tomorrow.  
Thank you for reading.
Six Impossible Things is a fortnightly newsletter about art, books, reading, and feelings. You may sign up if you want it delivered in your inbox.