Dear Readers,
There's no pretext for this one. Let's just get straight into it.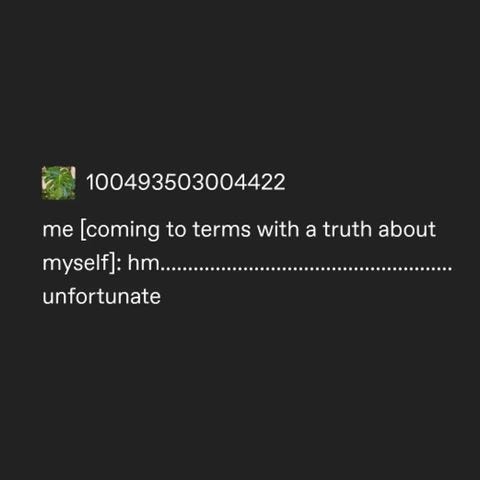 The performance
Three or four years ago, there was a perfect story to who I was as a person. I was the girl who read a lot, was sharp-witted, funny, and occasionally weird. I was the girl who downed her alcohol with abandon and never gave two shits about hanging bra straps or perked up nipples. I can't say if I came up with these character descriptions for myself; most of them, even back then felt prescribed. There was a certain laid-back, casual, worry-free energy that was expected of me in social situations (or at least I thought so).   
I played along, but minutes into the performance I was already regretting it. I'd still gulp gin with abandon and hit all the possible dance floors, but inside of me was a growing quietness. This fleeting feeling of distance at parties where everything felt like a movie gone wrong.
I couldn't stand it – the trajectory marked out for me or the kind of protagonist I was expected to be. There lives an endless rant in me about how tend to cruelly identify people within our social groups, assign them badges of coolness, prop them up on a high pedestal, strip them off their humanity, and then proceed to live vicariously through them. The identification process for who we do this to is simple: they're people who go about doing the things we've always wanted to do ourselves; they don't seem to be in possession of the specific insecurities that we struggle with, so without any considerations we assume they're insecurity-free. 
L – for longing
Let's call him L – L for longing. I met him online, and every time I looked at him, he met my gaze with a smile. He got me flowers and asked me interesting questions. I fell for him because he simmered with a rich kind of drama. Or maybe, that summer I was just looking for a reason to be smitten. Don't get me wrong, I continue to  have many beefs with this dude; the biggest one being that he didn't hang around for long enough. But in those moments, his presence was captivating. One evening on his terrace when the sun melted down quietly he remarked that the sunsets in the previous couple of days were more beautiful. I was upset that the sun chose to be bleak on the day we had decided to meet. I looked at him and almost instantly felt a pang of guilt in my stomach, having realised what I'd done to him.
I expected him to bring good sunsets, joy and strange-ness. For a brief moment I'd handed over the steering wheel of my life to him – almost burdening him to make it more interesting. Everything felt right except that I wanted him so that I could feel free-er, and bolder, and more tender. 
A few months in, after he'd exited my life – I sat with my burning grief and told myself I did this to all the men in my life. I always put them above me. Those days, I'd sit in the balcony for hours holding a cigarette in between my fingers, chatting with my roommate about life and growing up. I'd journal in pages of feelings and try to detangle my thoughts as I picked up all the empty tea cups from my room and rinsed them in the sink. No matter how much I theorised on the problematic nature of my relationship with men – L always stood out. There was something fundamentally different about my relationship with him, I just couldn't tell what it was. 
The Fall
At some point, amidst the combined stress of moving homes and finding out that permanence and "forever" are lies, I called up amma and in a 12-year-olds voice told her, "I'm actually just a weak person, I don't want to be tough enough for life." Amma slowly said it wasn't an option to be weak – I still persisted in my argument, "But I am weak! " 
Eventually, she suggested if I felt weak I should make drink some tea and go to sleep.
I soaked up that advice like a sponge. I stopped theorising, and instead, found myself walking, reading, catching up with friends or clearing the bookshelf. I tried to learn how to make dal-khichdi and cabbage thoran. I tried not to think of burdens or heartbreak until one night when I went drinking with some friends of friends and they revealed something horrible about L. I listened quietly — I hadn't even heard his name being uttered out loud in months. I could feel his image crumbling in my brain, I felt him fall off the pedestal and hit the floor. A steep and hard fall.
The difference, as I finally saw it then was that with other men, I was always climbing up the ladder myself and offering up all the downstairs arena for them to play in. The accommodative nature hit pause only when the gravity of wrongs reached some unbearable peaks of gaslighting, lying, or even abuse. 
On the contrary, with L — I did to him what I constantly complained was being done to me. Or perhaps, I did to him what a lot of men do to women. 
Power
It all eventually boils down to power.
When I'm on the high pedestal, walking on eggshells – power is what is stolen from me. There is a perpetual fear of falling off, of not living up to what is expected. Perhaps, women are banished on to the pedestal so men have the entire playground to falter. Power lies in having all possible space to experiment with truth and mistakes.
Right before I met L is when I had spotted my own pedestal – a discovery that brewed anger against myself and the people and friends who put me there. The ones who saw me steadily and uncomfortably climb up the ladder but said nothing. I might have been seeking vengeance, but its execution was a terrible mis-fire.
Consider this nugget of advice from Anne Lamott ( whose words I regularly sent L btw) –
"Perfectionism is the voice of the oppressor, the enemy of the people. It will keep you cramped and insane your whole life, and it is the main obstacle between you and a shitty first draft. I think perfectionism is based on the obsessive belief that if you run carefully enough, hitting each stepping-stone just right, you won't have to die. The truth is that you will die anyway and that a lot of people who aren't even looking at their feet are going to do a whole lot better than you, and have a lot more fun while they're doing it."
I still run into L – on a quarterly basis – almost every time I'm at a pub. He diligently makes eye-contact, but never exchanges words. He's snuck up into my best-friends DM's even, with what one might call some weirdly worded justifications – but in our habitual run-ins at bars, he maintains a plain silence. After a millionth time of running into him in the past few months, I mid-smoke declared, "he's just an asshole." I should clarify: I don't actually know if he's an asshole. I know some basic housekeeping things about him like where he's from, what movies he likes and what flowers he usually buys. But I couldn't for the life of me tell you who he was as a person. That's the thing about putting people on pedestals – they're so far up we can barely see them, hear them or get to know them. It's almost preferable to hold a person that high, to make their humanity invisible because the persona we create of what this person could mean for us and our life is far more interesting than who they actually are. 
The only piece of consolation here seems to be the pleasure of steping down. Maybe sooner or later, in small acts of self-kindness, we must all gracefully walk away from the ladder. And take down the ones we set up for other people.
---
Some good things:
How to survive a cringe attack
If we bring our loneliness to the internet, then what do we take away?
On the pleasures of writing hand-written letters you'll never send
Thank you for reading!